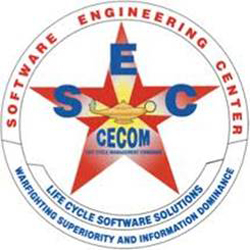 U.S. Army SEC
Project Value: $250K
Designed by AVS
Engineered and Installed by AVS
Year of Project Completion: 2012
AVSI supplied the U.S. Army facility in APG, MD with a design for high definition videoconferencing and presentation systems for a permanent conference room as well as equipment for twelve presentation conference rooms and a mobile videoconferencing system. The integrated, multisite equipment that AVSI provided and installed enabled each of these venues to operate as fully functional videoconferencing areas or presentation rooms.
For the permanent conference room, AVSI was required to provide wall blocking on the front wall in order to support the two new 70-inch LCD monitors mounted on tilting brackets. The sliding equipment racks offered by AVSI contained further equipment. A Cisco codec, HD cameras, and multisite software facilitated high quality videoconferencing. The two cameras were placed to cover both participants in a videoconference and a presenter at the front of the room. A telephone hybrid was utilized to unite the microphones and speakers for videoconferences. In addition to the primary microphones, eight black cardioid boundary layer table microphones were mounted onto the conference table to ensure clear coverage of all participants.
The conference table was outfitted with ports that allowed users to control the video and audio systems. Additional control was provided through a touch panel that was also installed in the table. A multiformat switcher was integrated into the system in order to allow easy changes between different audio or visual sources.
For each presentation conference rooms, AVSI provided equipment that included an 80-inch LED TV, a high definition soundbar, a wall mount, a module to allow HDMI connection, and gear for network connection. The mobile videoconferencing system required an LED TV, a mobile presentation cart, an HD camera, and speakers, among other various tools.