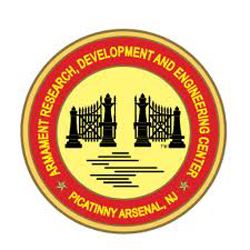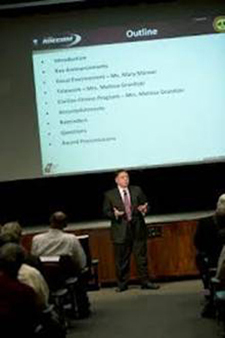 U.S. Army ARDEC
Project Value: $275 K
Designed by AVS
Engineered and Installed by AVS
Year of Project Completion: 2012
In 2012, AVSI completed a videoconferencing/presentation system for the QE&SA Sciences Division and the QE&SA Main Conference room in Picatinny Arsenal, NJ. The integrated multisite system was installed and tested to the client's satisfaction. A floor cable management system was included in AVSI's design in order to facilitate protection and distribution of power, network, and AV cabling.
The central component of the videoconferencing/presentation system was a series of two 70-inch LCD monitors that were mounted on Peerless tilt wall mounts to provide better clarity. An additional 65-inch LCD monitor was installed on a sidewall to expand presentation options. Yet another option for display was a ceiling-mounted video/data projector that was complemented by an electric projection screen. This projection system created the opportunity for large-screen presentations.
To supplement the system, AVSI custom designed a three-bay rack credenza as well as a communications table. The rack provided a space for a VTC codec, a Network terminator, a digital/analog matrix switcher, an amplifier, a TV/FM tuner, an audio mixer, a Blu-ray player, a surround sound receiver, and a control unit. This equipment was protected with a lockable door and a vented top in the rack. The communications table featured cable access that ran through the legs and center beam.
AVSI provided and mounted an HD camera at the centerline of the room in order to facilitate videoconferencing. A second camera was installed in order to offer a different videoconferencing option for smaller groups. Six different microphones installed on the conference table allowed clear audio for conferencing. The audio system was reinforced with a surround sound system as well as new ceiling-mounted speakers that offer a clear, high quality audio experience.