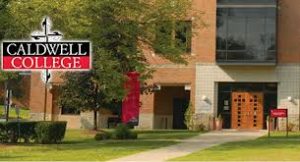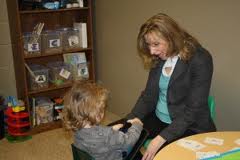 Caldwell College Center for Autism
Project Value: $178,000
Designed by AVS Installation
Engineered and Installed by AVS
Year of Project Completion: 2011
When Caldwell College, a small, Catholic college in Caldwell, NJ, decided to build a Center for Autism on campus, they chose AVS Installation to design, engineer, and install the optimal audio/visual solutions for the project. The Caldwell College Center for Autism, which consists of faculty office space, a graduate independent study area, a conference room, a playroom, a medical area, six intervention/observation rooms, and a lecture hall, serves graduate students who seek to learn more about the unique challenges of teaching autistic children and educating their parents.
Over the course of the Center's construction, two main learning areas were outfitted by AVS: the lecture hall and integration/observation rooms. A technologically advanced lecture hall was designed to be the Center's hub, and as such, received the most attention from AVS. Students benefit from direct audio support (which complements a room-wide system of ceiling speakers) and power, AV, and network cables at each table, ensuring that they get the most out of every single class through full immersion and integration. Likewise, professors have class-enhancing technology at their fingertips while they lecture from a custom-built podium, which boasts a Blue Ray player, an OFE computer and monitor, an easy-to-use laptop connection interface, and a gooseneck microphone appropriate for individuals of any height. Lecturers also have easy control over the hall's systems through a panel at the front of the room.
Students gain an opportunity for hands-on learning in the Center for Autism's six intervention/observation rooms. Within these rooms, graduate students work directly with autistic children under the supervision of professors and occasionally parents. The rooms were designed with a two-pronged purpose of facilitating both communication and privacy. To that end, AVS installed ceiling-mounted microphones and speakers, as well as an OFE-supplied security camera, in each intervention room. This A/V system allows observers to have a high-resolution view of the intervention room and clearly hear all dialog through their own wall-mounted speaker. Headphone jacks and a Shure wireless system ensure that confidentiality and privacy are maintained at all times.