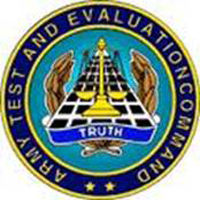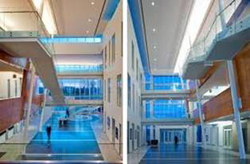 U.S. Army CECOM/G8
Project Value: $300K
Designed by AVS
Engineered and Installed by AVS
Year of Project Completion: 2012
The U.S. Army ATEC headquarters recently hired AVSI to work with their audiovisual system and presentation systems in the midst of their relocation. This project required AVSI to provide and install equipment as well as work with the ATEC headquarters as they relocated their system. The first step of the process was to conduct extensive testing of the existing A/V equipment and to come up with an inventory detailing the working state of all equipment. With this report, AVSI proposed appropriate replacements and repairs.
After the project was completed, AVSI tested and balanced all elements of the video conferencing and presentation system in order to leave the equipment ready for easy use. In addition, the future operators of each room were given a 2-hour training session on how to effectively use the equipment. These training sessions were further supported by a yearlong service contract.
The AEC Commanding Conference Room replaced two existing displays with larger, better quality LCD monitors. AVSI introduced three sliding credenza racks to the room and modified the prior credenza to provide thermal protection of equipment. Video conferencing and multi-point conferencing call capability was achieved through the installation of a codec and Natural Presenter software. AVSI also incorporated new cameras, low-profile microphones, and horizontal speakers to improve the quality of video conferences. For the hearing impaired, AVSI installed an assistive listening system.
The specifications pertaining to the ATEC Commanding Conference Room and the ATEC Emergency Operations Center were similar to those of the AEC Commanding Conference Room. Old displays and OFE audiovisual equipment were removed to make space for new LCD monitors. The racks were updated with sliding credenza racks, and the rooms were installed with high-quality video conferencing technology, including cameras, microphones, and speakers.